GinSan offers a full line of reverse osmosis systems. Wall mount, floor stands, and production options ranging from 600 – 6600 gallons per day are available. Whatever your spot free water requirements are, GinSan offers a solution.
The Pure Quality RO System reflects the renewed GinSan organization and their commitment to providing the best quality, value, and product innovation in the industry. Designed to utilize the latest components and advanced membrane technology, this system will ensure success and savings in all product applications.
Contact AutoAuto Wash for inquiries about our most popular reverse osmosis system.
---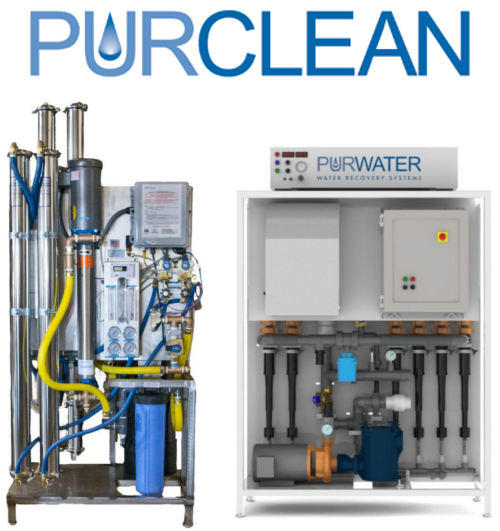 PurClean has been supplying the car wash industry with the finest water treatment machinery since 1983. Needless to say, they know the industry and its rigorous water requirements. Whether you are looking for the huge profit boosting benefits of a reclaim system, or are in need of a top-of-the-line reverse osmosis system, look no further than PurClean.
PurClean's enthusiasm for designing innovative water treatment systems that continue to revolutionize the industry has been the cornerstone of their success. Known for their "outside the box", forward thinking technology and system design, the highly trained and talented in-house engineering staff at PurClean has worked diligently to  earn their coveted position as the leading manufacturer of water treatment systems for the vehicle washing industry.
Contact AutoAuto Wash today for more information on the leading reclaim system in the business.
---
Wood Brothers Industries offers both reverse osmosis as well as water softening systems.
Wood Brothers Industries high quality commercial and light industrial water treatment equipment is designed for a wide variety of applications. Proven uses not only include the car wash industry, but also, hospitals, manufacturing facilities, universities and numerous other applications requiring high flow rates and capabilities.
Wood Brothers commitment to the water treatment and water well industries has earned them the reputation as a market leader and one of the top OEM's of water treatment equipment. But what truly sets Wood Brothers Industries apart is their outstanding customer service.
Contact AutoAuto Wash to get your questions answered about the Wood Brothers water-treatment line.
---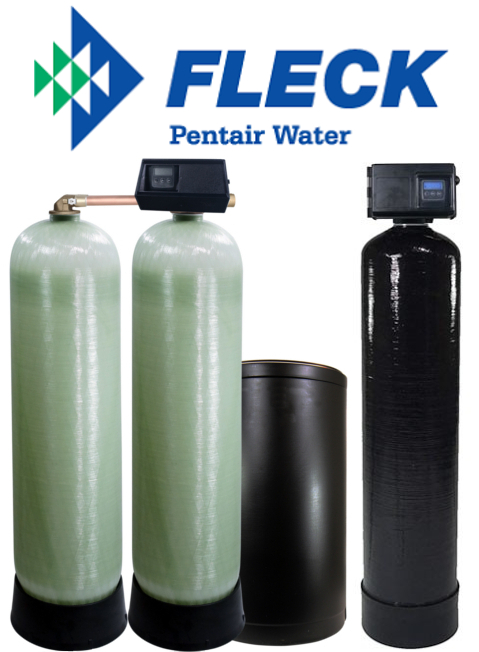 Fleck's water softeners and water filtration systems are renowned in the water treatment industry. Whether you are looking for a carbon pre-filter for a reverse osmosis system, or the industry standard in softening ability, look no further than Fleck.
All Fleck products are certified by the Water Quality Association (WQA). Having this seal of approval gives you confidence that what you have is truly producing the highest quality water for your needs. Fleck has been in the business of producing top of the line water softeners for 40 years. The brand became popular in the softening industry when they began implementing a power-head meter for regulating the regeneration process in their water softening devices.
Contact AutoAuto Wash to learn more about the #1 water softening system in the business.
---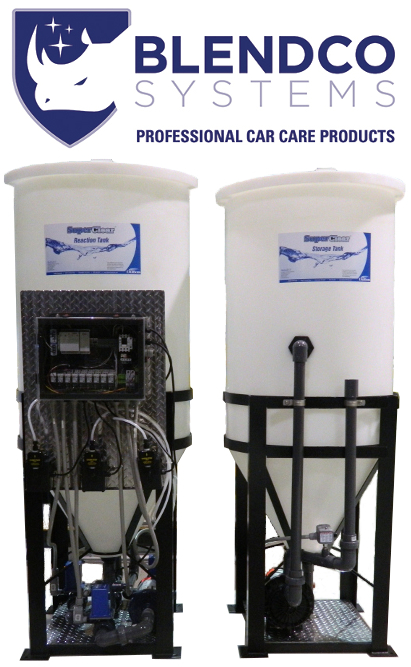 Blendco has developed a better way to treat and reuse water without the complications of filters and ozone generators – the patent-pending SuperClear System!
SuperClear is a filterless approach to cleaning water. SuperClear harnesses water's natural ability to drop out dirt and contaminants and exponentially accelerates the process through the use of chemistry.
Consider a chemistry approach to your reclaim system with Blendco.
Contact AutoAuto Wash for more information on this breakthrough system from Blendco.