How to make a first-time customer, a regular customer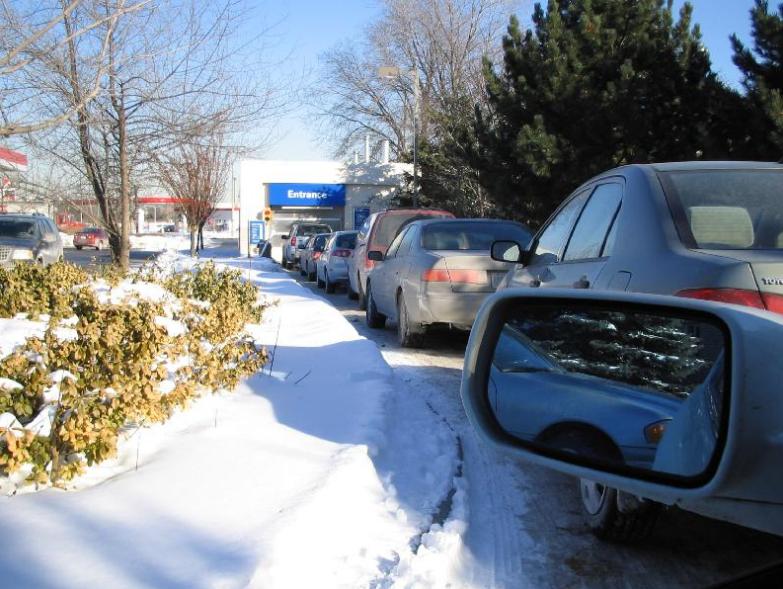 According to Ken Banks ― CEO of KAB Marketing, who has over 30 years of experience as a retail marketing executive for companies like PetSmart, Circuit City and Procter & Gamble, and is also the co-author of the book "BrainBranding: Activate the Brain…Stimulate Your Brand" ― you have to offer your customers a dependable and consistent experience each and every time in order to maintain loyalty.
"Remember," Banks said, "the best way to build a brand and loyalty is to provide an exceptional experience every time the customer comes in. If you have the policies and standards in place, the new customers will appreciate it even more and want to come back."
Ken Banks, vice president of marketing, DRB Systems, Inc., said the most important thing you can do to retain customers is to offer them a great value in terms of the quality of your wash for its price. "This is no surprise," he said. "However, offering a great value often isn't enough by itself. There may be other carwashes in your market that also offer a great value too. Plus, if your carwash offers customers something more than a great value, it will encourage them to visit more often, which of course generates more revenue for your business."
The easy answer to this, according to Banks, is to run a promotion with a really good deal to induce a trial basis. "However," he added, "that is not the first thing one must do to create a brand that will interest a new customer and keep him/her coming back. Many companies ― big and small ― make the mistake of rushing to promote a sale before figuring out what their brand is going to mean to their customers."
Instead, the first step to take is to create a vision for the business, Banks said. "I'm sure that no one out there wants to be just another carwash/detail shop with sale prices. How does that differentiate you from the place down the street? You have to determine what is going to make your store different."
Banks suggested the following ideas to boost loyalty:
Better service
Personalized extras
A loyalty program that's more than a discount
A pleasant environment
Friendly and dedicated employees, etc.
After a first visit, Banks said to follow up with some form of communication (via phone, email, or text) that thanks them and gives them a reward if they return. "Above all, make sure your employees go out of their way for these new customers. They will be impressed and want to return. And, they'll tell their friends and family."
Outshining the competition
To outshine the business down the street, you have to ask what it is you offer that's better or different. "Once you establish this," Banks said, "then you can work on getting them in for a trial and communicating or rewarding them for returning next time."
Banks said another vital step is to determine your value to the customer. "If you're going to build a relationship with a customer (and that's what building a brand and loyalty is all about) then you must provide a personal value that the customer believes is better than anyone else providing similar services. Value here does not simply mean a low price or discount. Rather it reflects how much you appreciate their business by communicating regularly and personally."
Yes, a promotional offer will help seal the deal, Banks noted, but there must be more to the relationship whether is it's extra services, personal follow up, pick up, etc. "Make it easy for the customer. Remember convenience is one of the most important benefits that a customer values, and that doesn't just mean a nearby location. Making it hassle free, dependable (ready when promised, etc), consistent are important factors in building a return business."
Keeping it personal
If your competition is offering a lower price at their wash, it does not necessarily mean your loyal customer will jump ship. "The customer who has a positive, personal feeling toward the carwash is the one who is not going to be motivated to try another business just because they offer him/her a discount price or special promotional deal," Banks said. "A study done by a major consumer trends monitoring organization a few years ago showed that customers will pay as much as 10 percent more to get good, personal service from a retailer. You have to be competitive, but you have to be a proved brand that reaches their heart as well as their wallets."
Banks, who spoke at the 2012 Car Wash Show™ in Las Vegas on the topic of building a brand that keeps customers coming back, said that before the show, he spent some time interviewing the people of Pronto Carwash in St. Petersburg, FL, which has been in business for over 50 years and has a terrific reputation.
The best way to discourage loyalty
According to Ken Banks, CEO of KAB Marketing, the best way to make customers look elsewhere is to not live up to a promise.
"Don't have any fine print," Banks said. "If you make an offer, don't restrict it or require anything that's not obviously part of the service you're promoting. If you gave them an incentive to try you out, then reward them with great service, friendliness, and appreciation."
"One of the first things I noticed was the attention to detail at every stage of the process. The other was the number of employees who had been there for many years. These folks loved what they were doing and have built a relationship with their customers to the point that the customers request certain staff members to work on their cars when they come in. Do these customers appreciate a loyalty incentive? Sure. But they come back because of the relationship that has been built by the employees and management over the years."
The four technological factors
According to Banks, other than the value of the actual wash itself, there are four principal factors that customers will use to judge their experience at a carwash:
Speed
Convenience
Control
Simplicity.
"Once you've identified your customers' needs, investing in the technology makes a great deal of sense," Banks said. "Technology can make it easier, more convenient and more rewarding for customers to visit your carwash ― and that is the surest way to lock in their loyalty."
Speed. According to Pew Research, 76 percent of Americans say they feel rushed all or part of the time, Banks said. The economy has made many people feel even more time pressured by forcing them to work longer hours to make ends meet. The U.S. Bureau of Labor Statistics said that over 7 million of us are now working two jobs.
"The carwash that saves customers time is more likely to keep them coming back," Banks said, and busy customers will opt for these systems to save time, more than to save money. Banks suggested investing in computer solutions, instant credit card clearing, self-pay stations and handheld terminals that speed up transactions are making their sites more appealing to all customers – not just those who put a tag on their windshield.
"The more you can do to avoid long slow moving lines at your carwash, the more likely you will be to attract and retain customers. In 2009, Accenture did a survey, which found that 28 percent of Americans will drive away almost all the time if the lines at a service station's retail fuel pumps are too long. We think the same logic applies to car washing. Why have over three out of four customers drive away ― and possibly never come back ― because they were disappointed with your line speed?"
Convenience. Banks noted that closely related to the need for speed is the need for convenience. "Customers have been trained by Internet shopping to be able to buy what they want when they want it. Many consumers will measure a carwash by this standard. "They obviously don't expect you to be open 24/7, but they do want all of your menu items to be readily accessible to them," Banks said. "This is why it's so important to evaluate the user-friendliness of your self-pay stations.
Also carwashes should consider taking advantage of the lower labor associated with self-pay stations to extend their hours for exterior washing so they can accommodate the schedules of more customers by being open an hour later in the evening or an hour extra on Sunday."
Banks said it's important to allow customers to select any form of payment they choose, whether its cash, credit card, prepaid cards and monthly passes. "Customers expect to be able to call the shots today, and any business ― including a carwash ― must recognize this if it hopes to attract and retain their business."
Control. Today's empowered customer also wants to control his or her retail transactions, said Banks.
"This is a key reason why the self-pay station concept has become so popular with carwash consumers ― it puts them in charge," Banks said. "They can control the pace of the transaction, take in information on their own terms and not feel pressured by a salesperson."
Simplicity. This may be the most frequently overlooked factor in attracting and retaining carwash customers, Banks shared.
"In today's hectic, fast-paced world, consumers deal with a lot of pressure and stress, so they want to simplify their lives whenever they can, especially when it comes to getting basic, everyday services like a carwash. The carwash operator who makes it simplest for consumers to visit his site and get their cars cleaned quickly, is often the one who is going to win ― and keep ― their business open."
This, according to Banks, is why unlimited monthly passes have been booming throughout the carwash market. "Do consumers like monthly passes because of the money they save? Sure they do, but the attraction goes way beyond saving money. In fact, more than a few consumers wind up paying slightly more per wash with a monthly pass than they would if they paid for each wash individually."
The reason he believes they are so popular has to do with the fact that monthly passes make lives easier. "With monthly passes they don't have to think about whether or not they should buy a carwash or where they should go for their carwash; they just take their car to their pass wash whenever they want. They also don't have to worry about fitting car washing into their family budget plans, since they know they will be paying the same amount every month. So, the entire carwash buying process is simplified, giving these consumers one less thing to worry about. That's a powerful attraction – and it keeps people loyal to their carwash."