This Month's Spotlight features a Customer and recent install at City Horizon Car Wash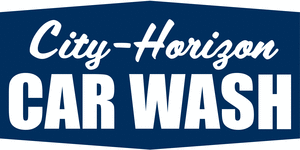 Recently, AAW competed against 3 other local car wash providers for the car wash equipment business at City Horizons Car Wash. The new owner/operator was brand new to the wash business and needed a company that could help guide them on the best path and partner with them in their future success. We are very proud that AAW was chosen. We removed the old automatics and we installed 2 PDQ Laser 360s as well as upgrade the self-serve bays, just in time for the first snow!!!!
"In twenty years of doing business, I cannot recall ever in a first meeting gaining such a sense of confidence about doing business with a company. After 6 months and a huge financial investment, our feeling of confidence was continually confirmed by the work performed by AutoAuto Wash.

It was a decision we made very carefully after meeting with three other companies in the industry. AutoAuto Wash was head and shoulders above their competitors, always exhibiting an impressive level of integrity, diligence and quality service. Throughout the process of assessing our needs, purchasing equipment, installation and maintenance we continue to be impressed with the work ethic, quality of service and overall congeniality of everyone from AutoAuto Wash who has worked at our site."
-Nancy Ciancio-
Owner
City Horizons Car Wash