Ultimate Products manufactures stainless steel radiant heaters, polycarbonate doors, air powered door operators, carwash buildings and much more. Their product quality, design expertise and services are backed by a 10 year warranty.
Carwash Doors
One Door Does it all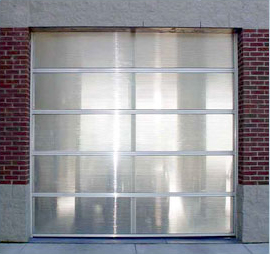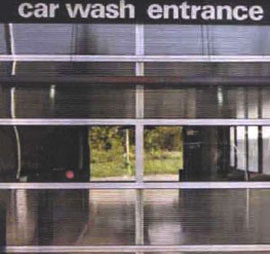 One Door Does It All
The Illuminator Full Vision Door from Ultimate Products eliminates wind doors, air doors, vinyl curtains, plastic sliders, roll-ups, and separate doors for round-the clock operation and security.
Lower Operating Costs
Panels are constructed of tough, shatterproof polycarbonate in a heavy duty aluminum frame. During the day panels transmit sunlight for customer comfort and heat. At night, normal interior lighting emits a bright glow to the outside, while the door provides insulation.
Tough and Shatterproof
The doors are made of the same material used for vandal-proofing stained glass windows and bulletproof screens. When struck, panels flex, without breaking or shattering.
Unique Air Powered Operator
Teamed with Ultimate Products' Air Powered Door Operator, the Illuminator doors operate quickly for complete weather protection and noise abatement.
Carwash Heaters
Stainless Steel Radiant Tube Heaters
Ultimate Products is the only company to design a heater exclusively for the carwash industry.
Only Ultimate Products offers heaters made with stainless steel radiant tubes, stainless steel reflectors, stainless steel burner cabinets and
stainless steel fan housings. This makes them perfect for vehicle wash bays where moisture and air turbulence attack the heater. No other heater offers longer life with no corrosion.
Electronic controls and valves are completely enclosed and sealed from moisture in the atmosphere. No other manufacturer offers this
important design feature.
Heaters can be fitted to bring in outside air for combustion, for a
completely closed system, improving combustion efficiency and
extending the life of the heater.
Save up to 75% in fuel costs, with lower maintenance and more
operating time.
Carwash Heaters Brochure