FINANCING MAKES SENSE NOW MORE THAN EVER
In these tough economic times, you need to free up your cash flow for the slower months.  At the same time, you need to ensure your equipment is performing at its best and looks appealing to keep customers coming back.
Ascentium Capital has money to lend and they flat out get the car wash industry.  We have been dealing with Paul Hagner for years.  Paul knows the C Store and car wash industry and has been lending in this vertical since 1996.
Financing especially makes sense when you consider Section 179 limits for the year 2012 were increased by the 'Jobs Act of 2010' which allows businesses to write-off up to $139,000 of qualified capital expenditures subject to a dollar-for-dollar phase-out once these expenditures exceed $560,000 in the 2012 tax year.
Bonus Depreciation was also increased to 50% by the 'Tax Relief Act of 2010' which allows larger businesses that exceed the $560,000 cap to write-off 50% of qualified assets using first year Bonus Depreciation.  Also, small businesses that are not profitable in 2012 can use 50% Bonus Depreciation (on new equipment only) and carry-forward the loss to future profitable years.
Example illustrating potential tax savings with Section 179
Cost of Equipment: $600,000
1st year write-offs: $500,000
Section 179: $100,000
Bonus Depreciation: $600,000
Total Deduction in 1st Year*: $210,000
Marginal Tax Rate Assumed 35%**: $390,000
Bottom-line equipment costs after tax savings
This example assumes equipment purchased and placed in service prior to 12/31/2012.
* 100% bonus depreciation after Section 179 deduction
** Tax savings are assuming a 35% tax bracket.
For additional information, please visit www.irs.gov.
This should mean a substantial boost to your bottom line this year. But, to get the deduction for tax year 2012, you have to act this year, as once the clock strikes midnight on December 31, 2012; Section 179 can't increase your 2012 profits anymore.
Why Ascentium Capital?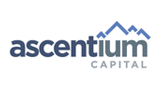 National finance company dedicated to the Carwash Industry
Direct lender backed by private capital allowing us more flexibility to approve your projects
Over $ 250MM available capital to invest in carwash equipment in 2012
Our financing allows you to preserve your bank lines for real estate acquisitions and your cash for day-to-day operations
Full Carwash Systems from $ 1,600.00 a month to $ 3,200.00 depending on your full-featured system
You'll cash flow your carwash from month 1!
Call today: 281-902-1941 and ask for Paul Hagner-Ascentium Capital, LLC