When is it time to change the services you offer to your customers?
What services do you add or do away with? How do your services compare to your competitors? Is it time for a change? The carwash business is like any other service business when it comes to evaluating the services you offer. You adjust your services based on a number of market factors such as the economy, customer perception and competition.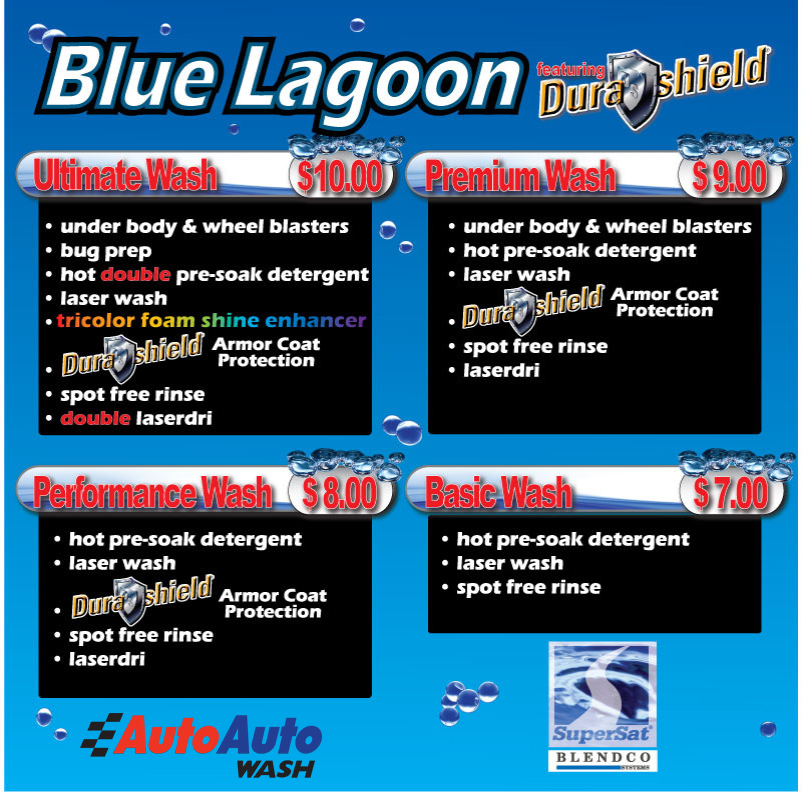 Step by step
To help you decide if it's time for a change, follow the steps below.
1. Analyze your services.
Use SWOT (strengths, weaknesses, opportunities and threats) analysis charts to help define the following:
Why do customers use your carwash?
What services do they use the most?
What services or features do you offer that your competition does not?
What makes your service offering unique?
What is the least purchased service that you offer? Why?
2. Analyze your customers and ask the following questions:
Who are they?
Why do they choose your carwash over the competition?
What services do they like or dislike? Why?
Ask for ideas of services they would purchase if you offered them.
3. Analyze your market.
How many people live in your trade area?
How is the local economy?
What type of vehicles do your customers drive? Old? New? High end?
Are there any unique vehicles in your market that you can create a niche service for?
(Example: I have visited an area where approximately 60 percent of the vehicles on the road were large pick-ups and SUVs many duallies.  If your car wash can wash duallies, BTW PDQs can!  Capitalize on that.)
4. Analyze your competition.
Who are they?
How many competitors do you have?
What services do they offer that you do not? Why?
What does the competition do better than you?
After you have completed the analysis of your services, customers, market and competition, carefully read the details of each analysis and formulate a plan. When formulating the plan, consider the following: What areas stand out in the analysis? What changes are necessary to better serve your customers? How do you differentiate yourself from the competition?
Define your basic wash
Using the information from your analysis, establish what base services you are going to offer. If you are an in-bay automatic or express tunnel operator, decide the number of base wash packages you will have (typically three or four). Take into consideration your market conditions and if any seasonal adjustments are necessary.
When deciding your base services, ask yourself the following questions: What base wash packages are the successful competitors in your market offering? What additional services can you add to your base services to make you stand out? What has been successful for you in the past? What do your customers say they like the most about what you offer?
The last basic wash you offered did an okay job, but customers would often complain that their car did not get clean. Your current basic wash only accounts for 10 percent of your business. You found through your analysis that your competitor's basic wash included an extra pass of presoak, an under carriage wash and a dry for $3 more and customers' vehicles were coming out clean.
Therefore, you decide to offer the following features in your basic wash:
Under carriage;
Wheel blasters;
A double pass presoak;
A double wash pass; and
A rinse and dry.
After analyzing your costs, you decide to set the price for your basic wash the same as your competitor's, but you are adding value to the package by offering a double pass wash instead of a single pass.
Define and add à la carte menu services
À la carte menu services are individual services that add to any base wash package. A customer can choose to add à la carte services before, during or after the wash process. Examples of typical à la carte services are:
Bug remover;
An additional wash pass;
Surface supersealant;
Wheel blasters;
Tire gloss;
Vacuum services; and
Additional dryer time.
More than 20 percent of customers who are offered à la carte menu options select one or more of them. Bundling à la carte options has helped many carwash operators increase their revenue per car.
Example of a basic menu with à la carte services:
Add additional services for different season
You can make seasonal adjustments to your service menu to help enhance your product offering. These seasonal services can be very profitable and help you stand out from the competition.
Example 1: The Rockies Region of the Western United States experiences a "mud" season. The mud coats the vehicles and a standard wash process does not remove it all. Many operators offer a mud removal option and charge a premium for the service.
Example 2: Florida experiences a "love bug" season. The front ends of vehicles become coated with the annoying little critters. Many operators offer a "Love Bug Removal" special that proves to be very profitable for them.
Your market analysis will help you develop a plan for additional options to offer in the different seasons at your carwash. Each area of the country is unique and has its own set of washing challenges. Find your wash challenges, develop a solution and profit from it.
Implement your changes
Once you have developed your plan, you need to execute it. Have your menus changed, train your staff and educate your customers on your new enhanced product offerings.
Making changes to your service menu may seem like an overwhelming task. The process is easier if you do your homework, develop a plan and execute it. I recommend checking your menu offerings at least twice a year to see what adjustments are necessary due to cost increases, customer demand or competitive offerings.